Welcome
Welcome
Set amidst 12 acres of beautifully landscaped gardens on the calm West Coast of Barbados in historic Holetown, Coral Reef Club is the epitome of West Indian elegance.  A family owned and run luxury resort renowned for its special ambiance and classic island style, Coral Reef Club is an award-winning five-star luxury boutique hotel recognized as one of the best hotels in Barbados.  Accommodations are traditionally designed with wooden balustrading, fretwork and shutters.  Personal service and fine dining are our top priorities.
We look forward to your visit.

Discover Barbados
Discover Barbados
In the east of the Caribbean Sea, Barbados is an independent island nation lying in the southern Caribbean region, where it is a part of the Lesser Antilles island chain. Barbados is the most easterly of the Caribbean Islands, with the Atlantic surf on the east coast and the sparkling Caribbean waters on the west.
Read More
Coral Reef Experiences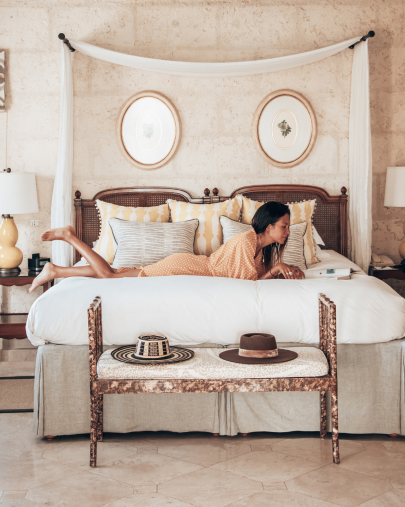 The Suite Life
Immerse yourself in ultimate luxury with spacious living areas, breathtaking views, and impeccable service.
Explore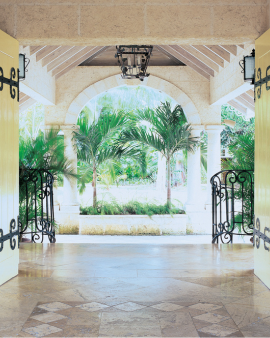 A-Class Arrival
Start your journey in the lap of luxury and make a lasting impression before you even step foot in your room.
Explore
Relax & Reboot
Escape the stress of everyday life and indulge in a world of relaxation and rejuvenation.
Explore
Guest Reviews
We have just returned to UK from another fantastic stay at Coral Reef Club on the wonderful island of Barbados. Each time we return to the UK we are left with amazing memories of the hotel, set in the most exotic and gardens that flow all the way down to the perfect beach.
The rooms and cottages are just lovely to stay in with comfortable beds, crisp white linens and above all a large bathroom with a bath – which is a must for me. The housekeeping staff, go above and beyond, and do a wonderful job to keep all the rooms so perfect and they are very friendly. You can even get room service with good quality food; breakfast was my favourite.
- Verena and Robert Aplin - 03/04/2022
Share your #CoralReefClub moments...